Setting alerts in Wattspeed will help you find problems before anyone else does.
Add a new alert​
There are two channels for receiving alerts when something happens to your page: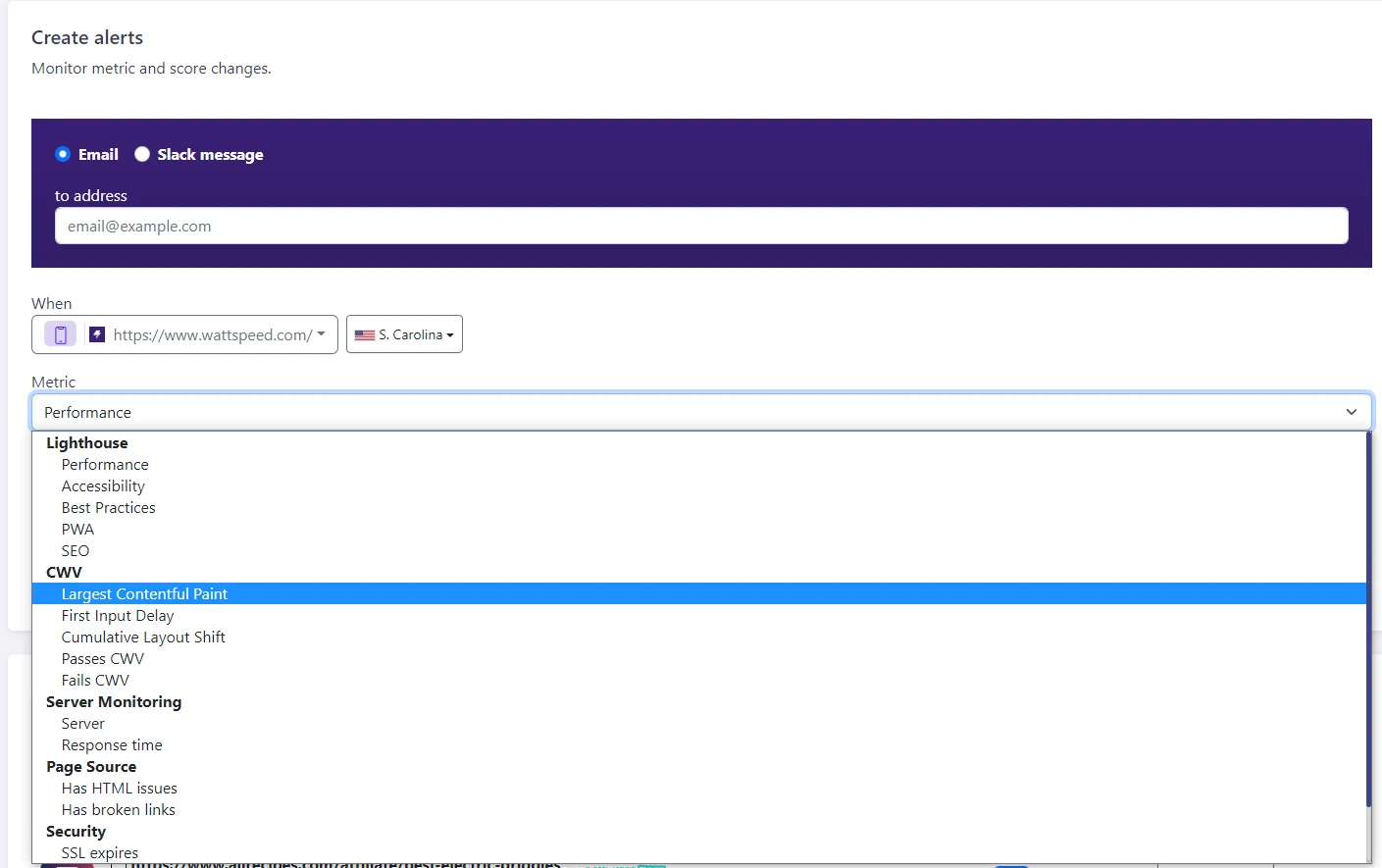 You can choose between a bunch of metrics, some of them being available for all your snapshot locations. After selecting the chosen metric, you will need to input a certain value that will trigger the alert.
Presuming that you want to receive an alert when your Performance score is lower than 80, all you need to do is to select Performance in the Metric field and input 80 in the value field. Whenever your page score is lower than 80, an alert will be sent to your Slack channel or to your email.
Alert history​
Once you have an alert configured, you will see it in the Active alerts section, from where you can update its locations or simply remove it. Expanding an alert will display the trigger history, you can even see a chart in time representing the history.

tip
Clicking on each date will redirect you to that specific snapshot.